Peamikrofon the t.bone free solo HT 740 MHz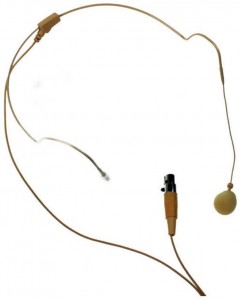 Tegu on mugava, kerge vöösaatjaga ning pika patareide tööeaga peamikrofoniga. Kuna mikrofon on ühesuunalise karakteristikaga, saab esineja kõnet sellega päris tugevalt võimendada muretsemata vilede pärast. Seadme patareid kestavad enamasti 10-12 tundi ning nende tühjenemisel annavad displeid nii vöösaatjal kui vastuvõtjal aegsasti märku patareide vahetamise vajalikkusest. Vöösaatja järele saab ühendada ka reväärimikrofoni kui seda peaks vaja minema. Reväärimikrofonid on tihtipeale asendamatud hea helikvaliteediga (selgelt arusaadavad sõnad) videoülekande tegemisel ning ei paista eriti silma.
Tehniline info:
patareide kestus: ligikaudu 12 tundi;
leviala: ligi 100m heades tingimustes
the t.bone free solo Bodypack 740 MHz, UHF bodypack transmitter of the free solo wireless System, 3 Pin TQG thomann connector, plastic housing, LCD Display, works with 2x AA Batteries or rechargeable batteries, frequencyrange 740 – 752 MHz
the t.bone HC 444 TWS headset microphone – Condenser cardioid, 3 pole mini XLR connector (AKG compatible). Includes thomann 1x windscreen.